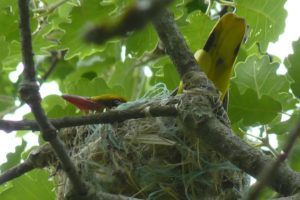 "The field of the Orioles" holds its name of this splendid yellow and black bird "the oriole" from Africa which makes us the privilege come to nest on the property by deluding us with his atypical song.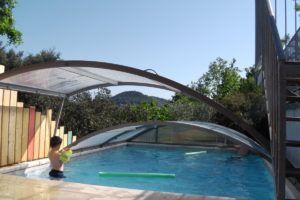 We are located at the source of the river Ibie, the field extends on 4 hectares with swimming pool from relaxation covered and heated, here, you will be able to rest and benefit fully from nature, and the calm while being close to great tourist places like Vallon Pont d'Arc, the Gorges of Ardèche, Antraïgues, Alba la romaine, the plate from the Ardèche and the sources of the Loire,… and tan of others which we will have pleasure to indicate to you.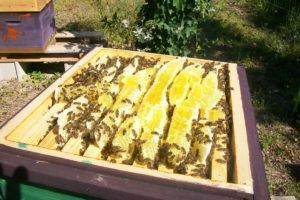 At the field we have in heart it "makes house" and the local, for that we cultivate in biological manner and permacultor our fruit and vegetables, we have our hens and bees. All that to be pleased to make you taste our products (jams, honey, gingerbread,…) or those of local producers at the time as of breakfasts and the gourmet cold plates.
And then we have the truffles, small mysterious black diamond, that we propose to you to be made discover, in winter at the time of weekend "truffles" or at the summer with truffle of summer.